Have your Peeps call our Peeps!
Monday, March 16, 2015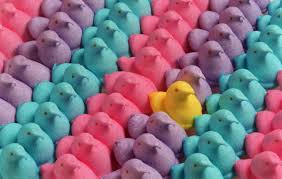 Have your Peeps call our Peeps! Spring has sprung, and the tulips are peeking through the soil. This reminds me of two things - buying and selling homes, and doing taxes! We are here to help with both! The real estate market is heating up, along with the weather. Our experienced team is ready to show you homes, or place your current home on the market for sale.
When your taxes are complete, we are hosting a SHRED DAY in April so you can get rid of all that extra paperwork! Because at Broadmoor Bluffs Realty, we do everything ...and more!