Sales Statistics
Sales Statistics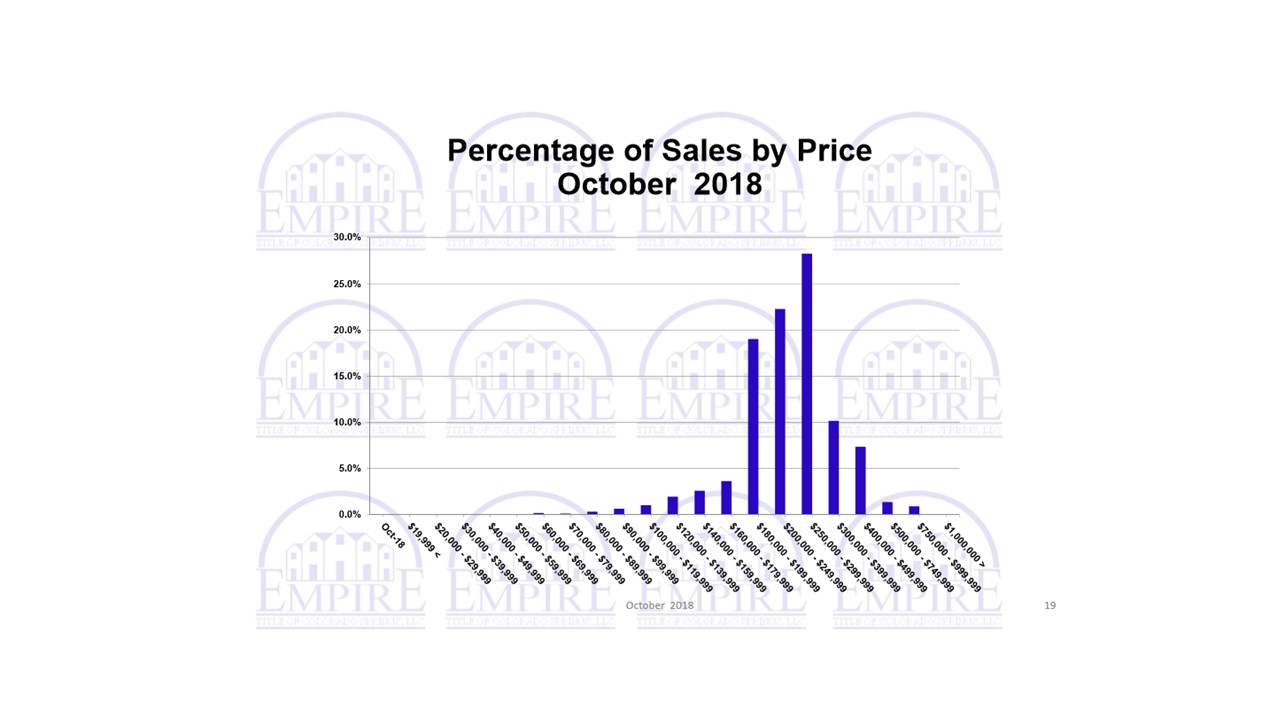 Colorado Springs by the Numbers
Many thanks to Empire Title for crunching the numbers for buyers and sellers in Colorado Springs. As you can see from the chart to the left, the price range for the most homes sold in Oct 2018 is between $250,000 and $300,000. We have seen multiple offers in this price range, and very short time on market. The average sales price has also increased to $345,770.
Three months inventory is considered an equal market. Less than 3 months is a sellers market, and more than 3 months is a buyers market. It is definitely a sellers market in homes priced under $500,000. We are seeing multiple offers, above asking price offers, and more cash offers! The very high end market home sales are improving, with 6-13 months worth of inventory.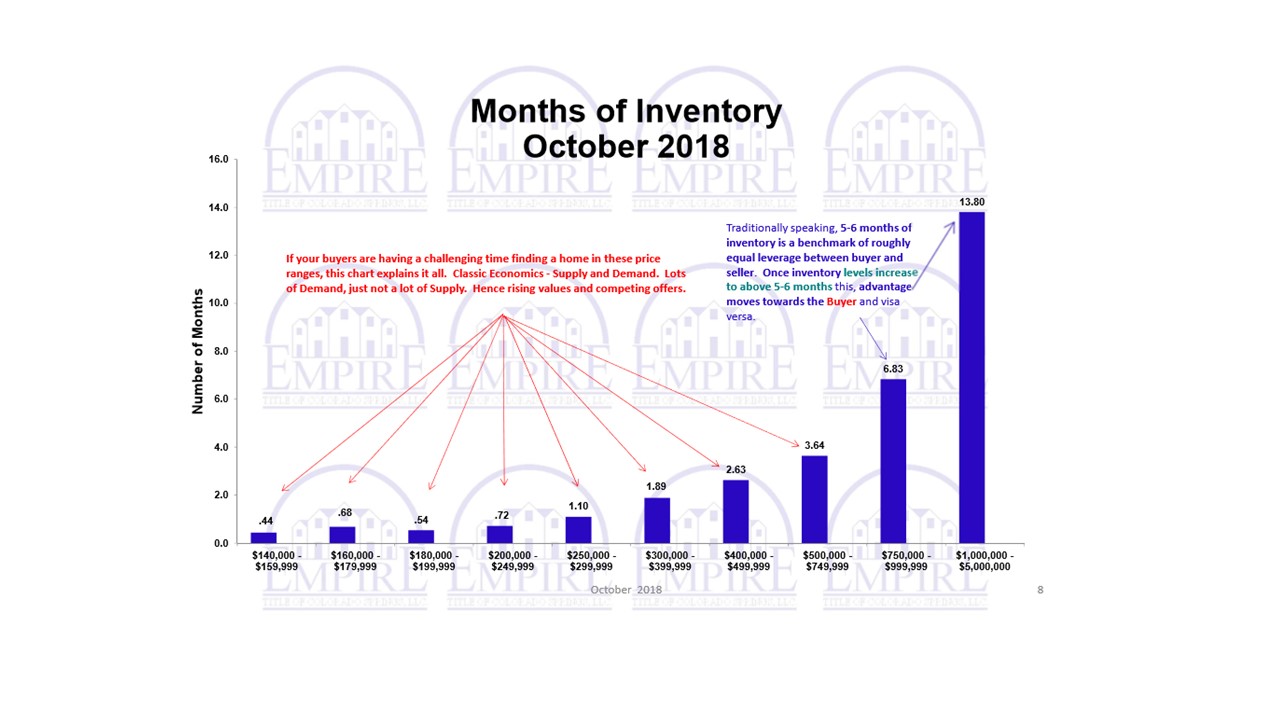 The numbers are telling when compared year to year. October 2018 year to date statistics show housing sales have decreased 3.3% from October 2017, though home prices have increased 11.4%! Inventory has increased slightly, 0.7% from this time last year. Interest rates are also increasing.